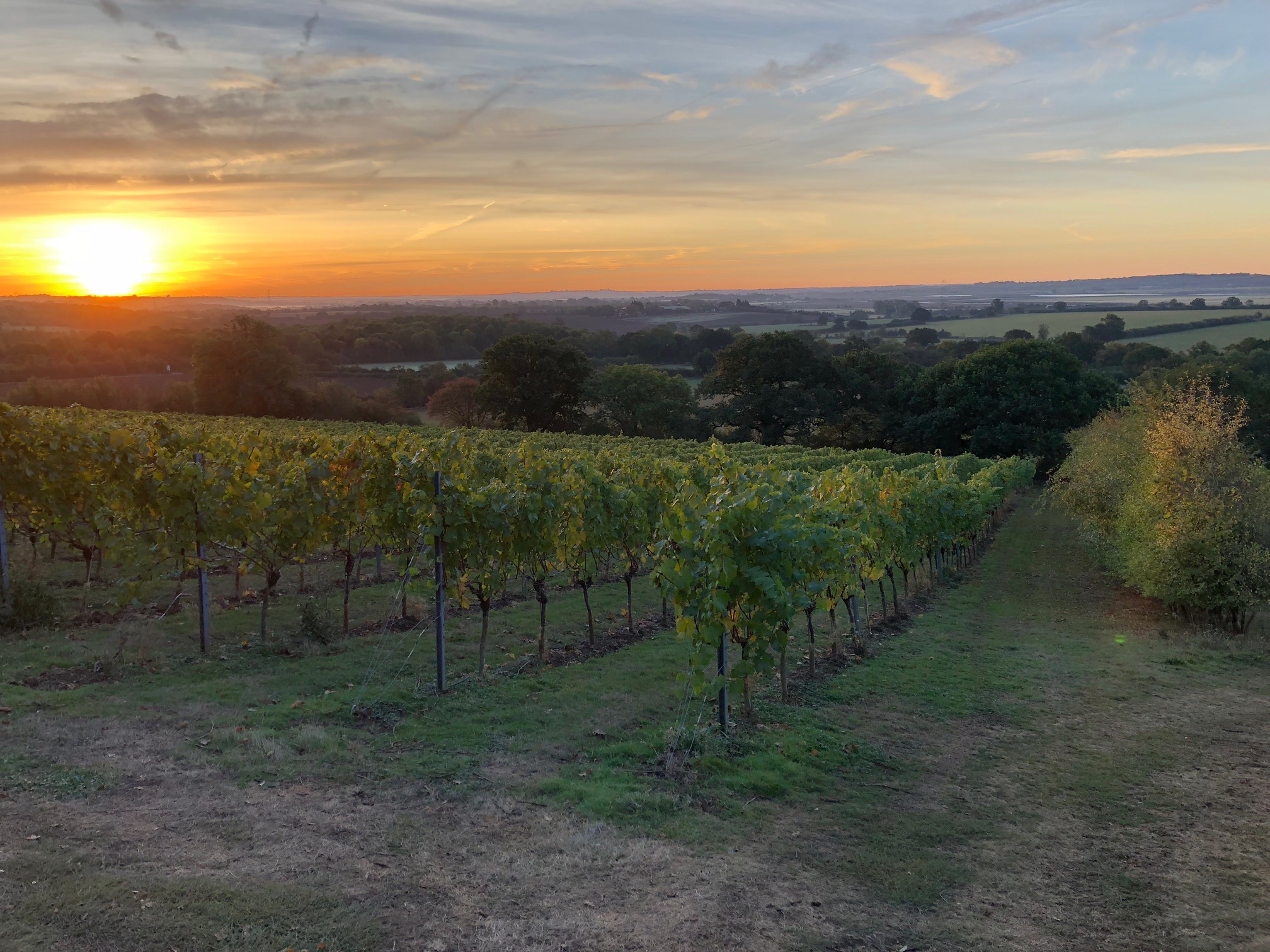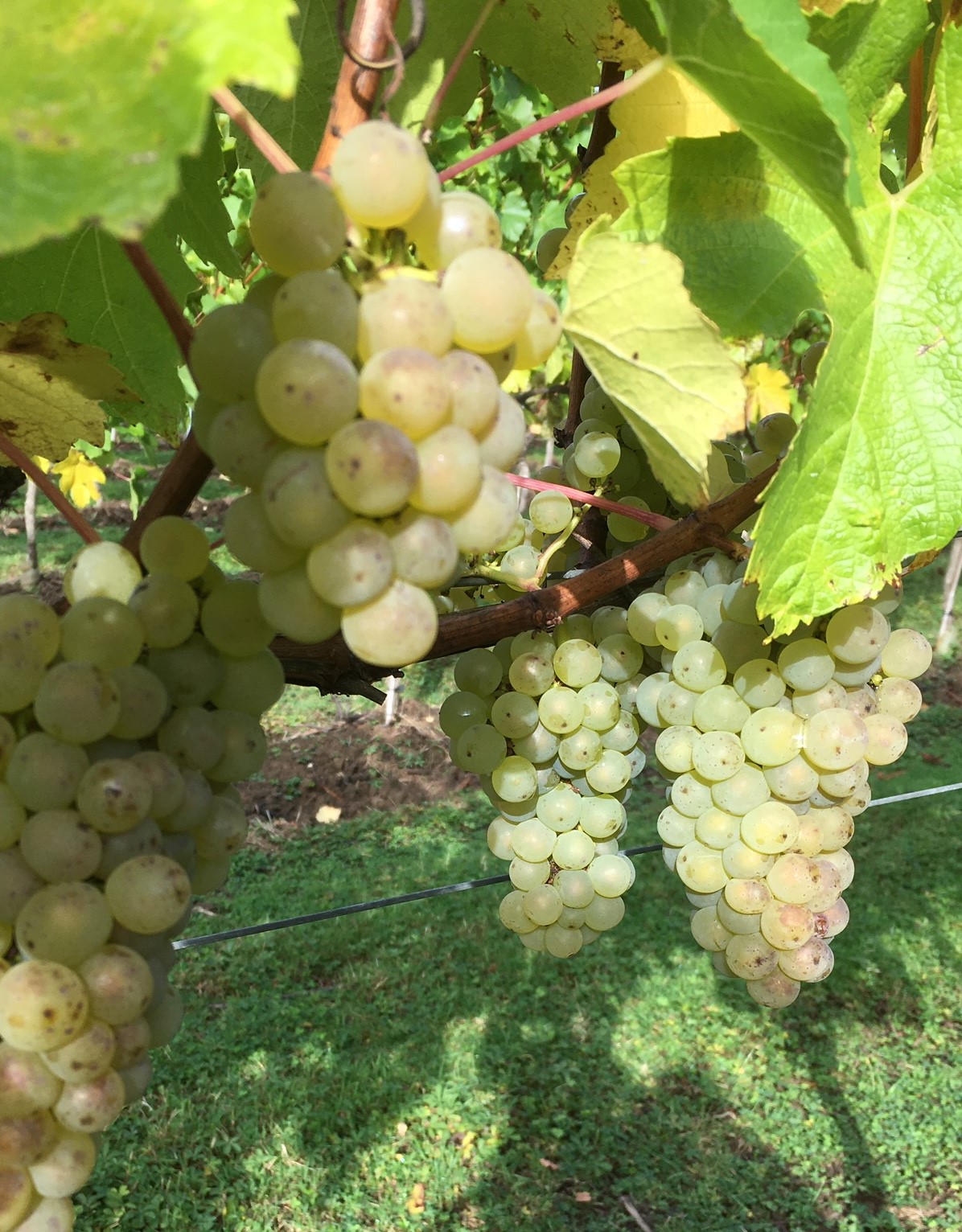 Once again the English summer provided us with the usual 'roller coaster' of weather, but in the end the highs of the season were to occur at exactly the times required to produce some exceptional fruit, and the lows were to prove inconsequential to our reaching again enormous levels of ripeness across all the 'classic' grape varieties for which this vineyard has become so widely known.

May had seen no rain whatsoever in the Crouch Valley with record hours of sunshine and fortunately the very late frosts that beset so much of southern England in the second week of that month left us alone again in this protected up river location.
This period was to be critical in bringing the vines into early flower during late June and early July and, whilst these summer months were not in themselves remarkable, come early August we were to experience a spell of very hot weather with more than a week in which we saw daily temperatures in excess of 30 degrees C.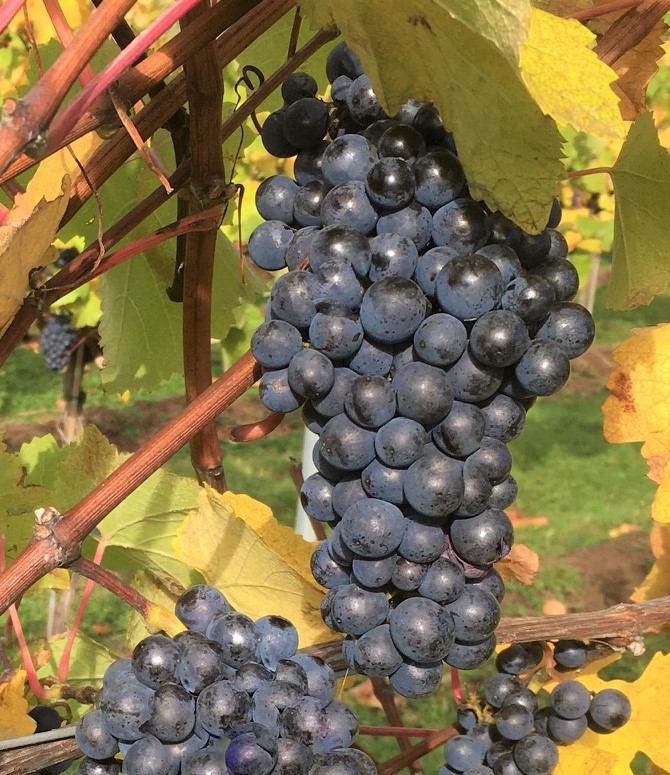 By the end of August it briefly became unseasonably cool, but then September, as so often, delivered the ideal late summer conditions that consolidated all that had preceded and confirmed our optimism of something very special still to come. Even one of the wettest Octobers on record in these parts was not able to undo the high ripeness we were already seeing develop in the fruit.
Early ripening varieties like Bacchus and Pinot Noir Précoce were harvested in late September and the 97Oe (13.2% potential alcohol) of the early Pinot Noir boded well for what was to follow. By the time harvest was completed on 23 October the Pinot Noir, Chardonnay and Pinot Gris had all been collected in and were recording ripeness levels ranging from 92Oe to 99Oe (12.5% to 13.6% potential alcohol), a remarkable result by any standard for this country.
Yields on our Chardonnay clones were much as anticipated, whilst the Bacchus at more than 6 tonnes/acre was an exceptional crop, as was the quality of the fruit. Yields on all the Pinot varieties were lower this year than expectations, but this was more than compensated by the soaring levels of ripeness across all the classic grape varieties.
Inevitably the Martin's Lane fruit was again in huge demand by wine producers across the country, but more wines under the Martin's Lane own label will also be produced from this year's fruit, including a first Pinot Noir, a Pinot Noir Précoce and a Chardonnay to replace our iconic 2016 vintage made solely from aromatic clones.
We hope it will now be worth the wait for some outstanding 2020 wines to come.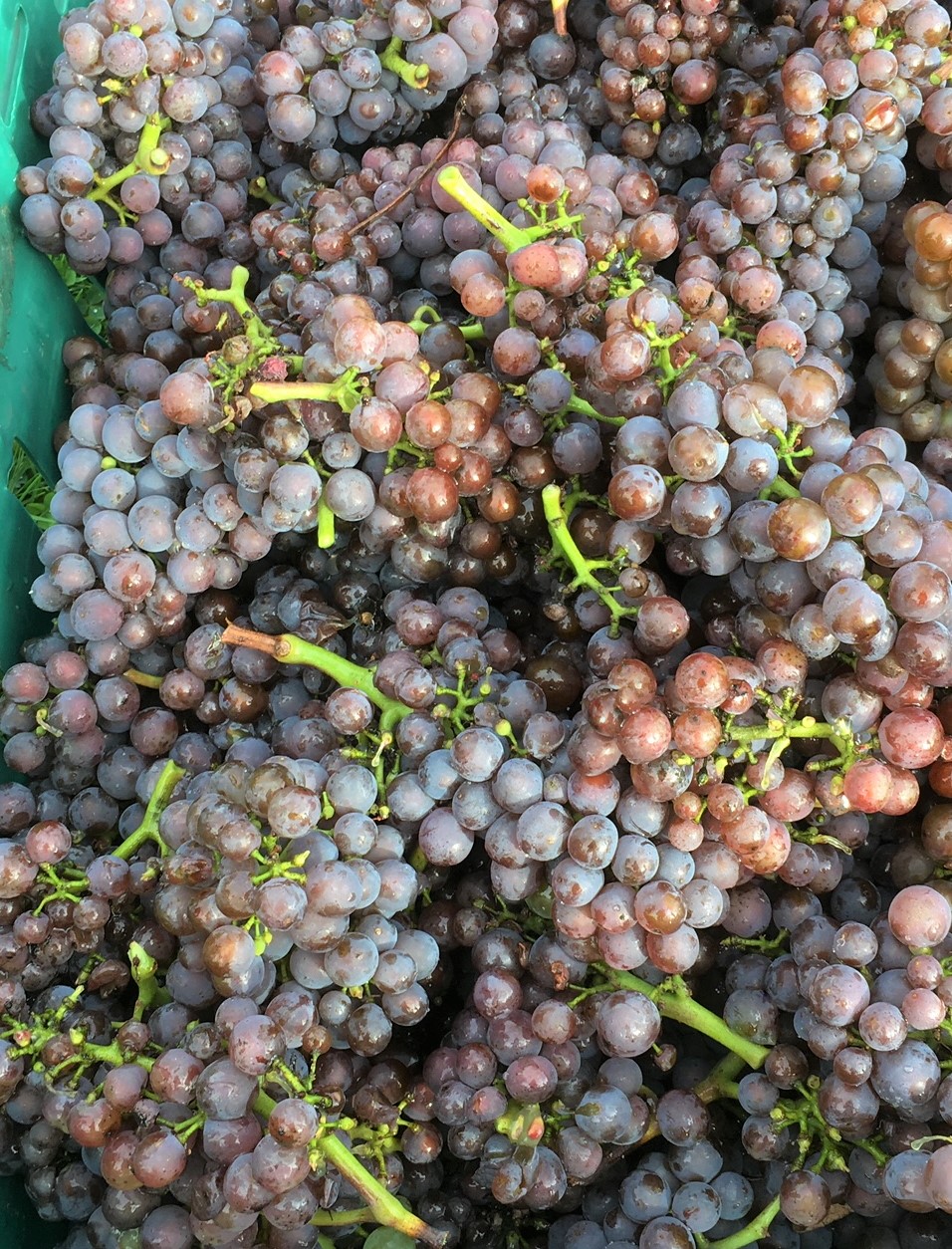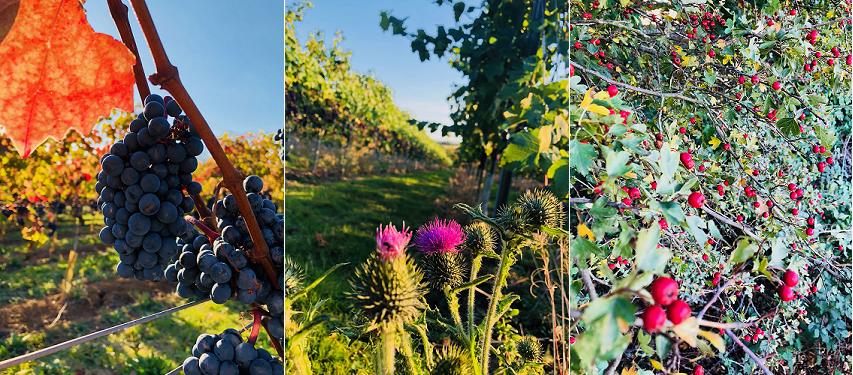 ---