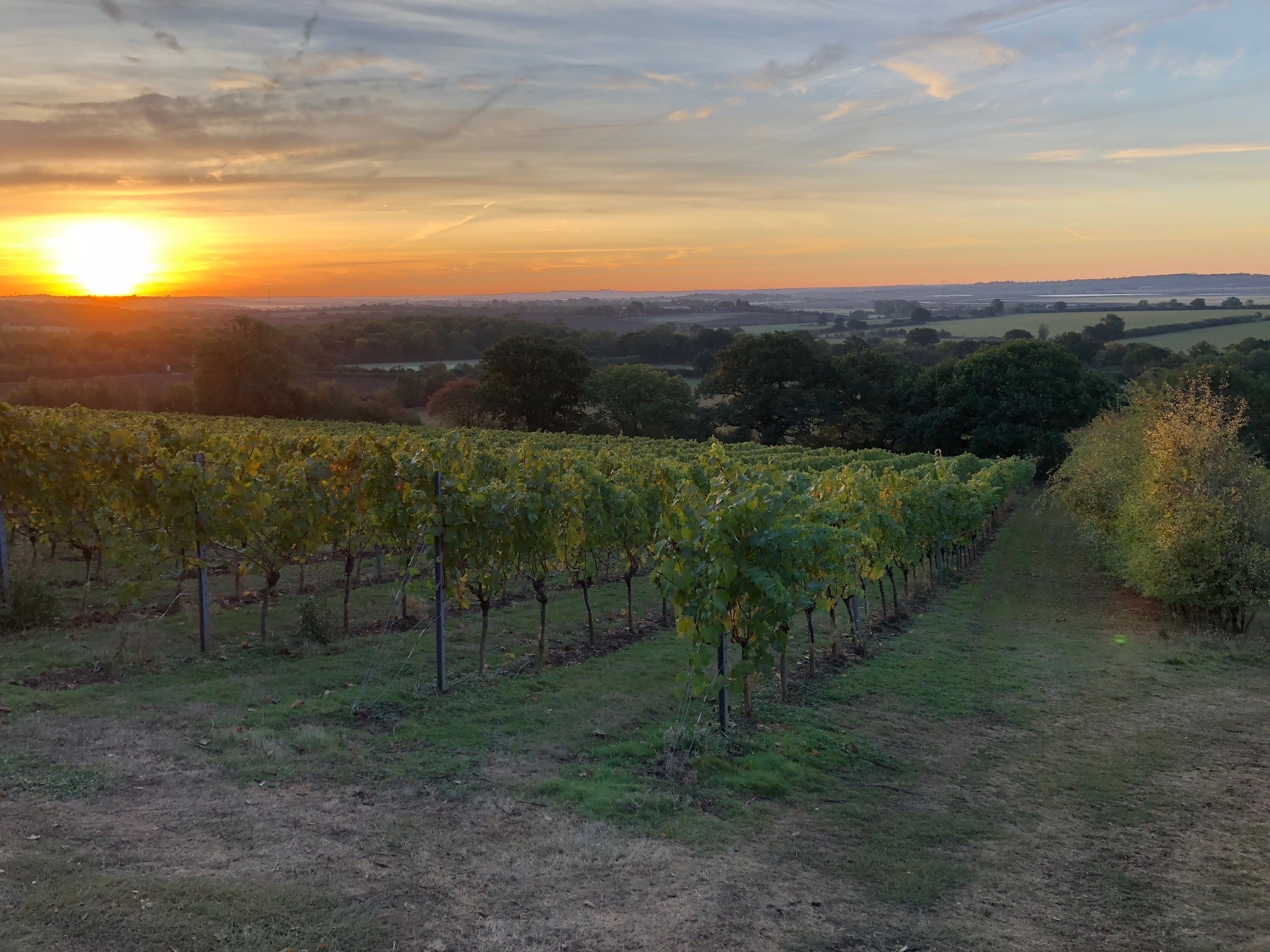 Early signs did not look promising for 2018 when we experienced the very late cold spell reminding us that winter was not yet over, but come May we began seeing the first indication of what the coming summer had in store for us.
The early cold weather had delayed bud burst until nearly two weeks later than in 2017, but by the time we reached flowering in late June the wonderfully warm and settled weather had more than cancelled out the late start with all the prospects once again of an early harvest.
From that point on summer did not disappoint and early onset of veraison was further proof that harvest was going to be sooner rather than later. Varieties such as Pinot Noir Précoce and Bacchus were the first to be harvested in September followed by the 'Classics', Pinot Meunier and then came the Pinot Gris, Chardonnay and Pinot Noir all reaching levels of natural sugar ripeness above 90 Oechsele, some as high as 97 Oechsele (potentially 13.5% alcohol).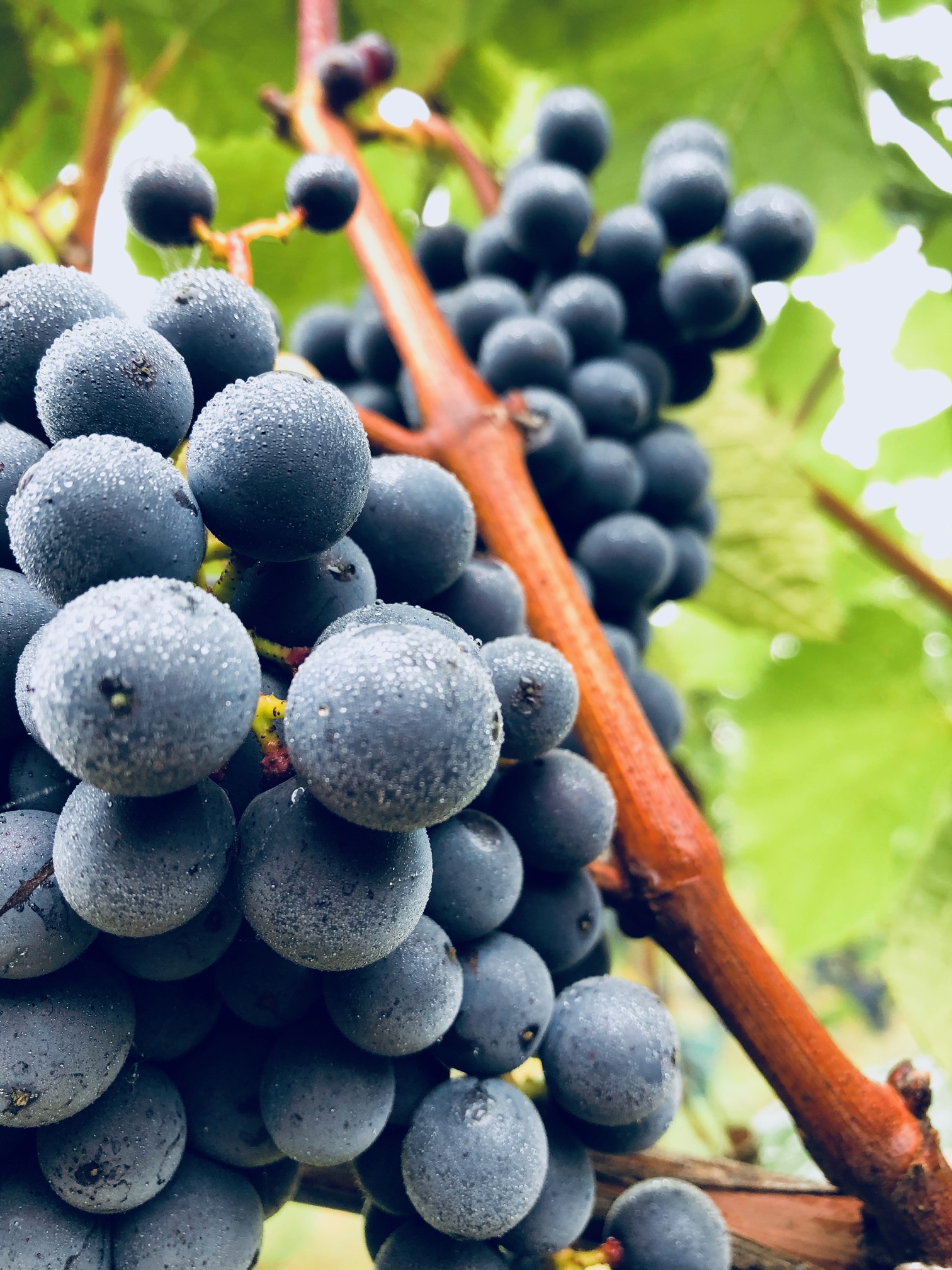 The harvest was all over by 8 October almost the same as 2017, but some 2½ weeks earlier than in 2016. The results were magnificent though at Martin's Lane in many cases not dissimilar to those achieved following the long warm autumn and later harvest of 2016.
Particularly pleasing in 2018 was that such elevated levels of ripeness were also accompanied by increased yields even after the 'green harvesting' we customarily carry out to ensure the absolute optimum condition in our fruit.
We are hoping all this means some exceptional wines again, in particular another release of our signature Pinot Noir Blanc de Noirs (with just a few cases of the 2016 remaining), a replacement for the very successful 2014 Pinot Grigio (now completely sold out) and a follow up to the stunning Chardonnay we first produced in 2016.
So lots to look forward to!
Instead of our normal range of photographs from the harvest we have included a portfolio produced by two young ladies from Australia who helped us with the harvest this year. The pictures we thought were brilliantly captured and demonstrate how those from other parts of the world see our surroundings quite differently and remind us of the natural beauty we often take for granted. See what you think!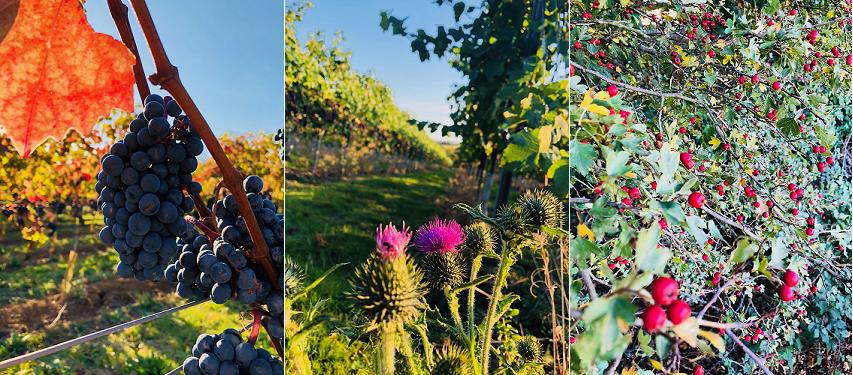 ---