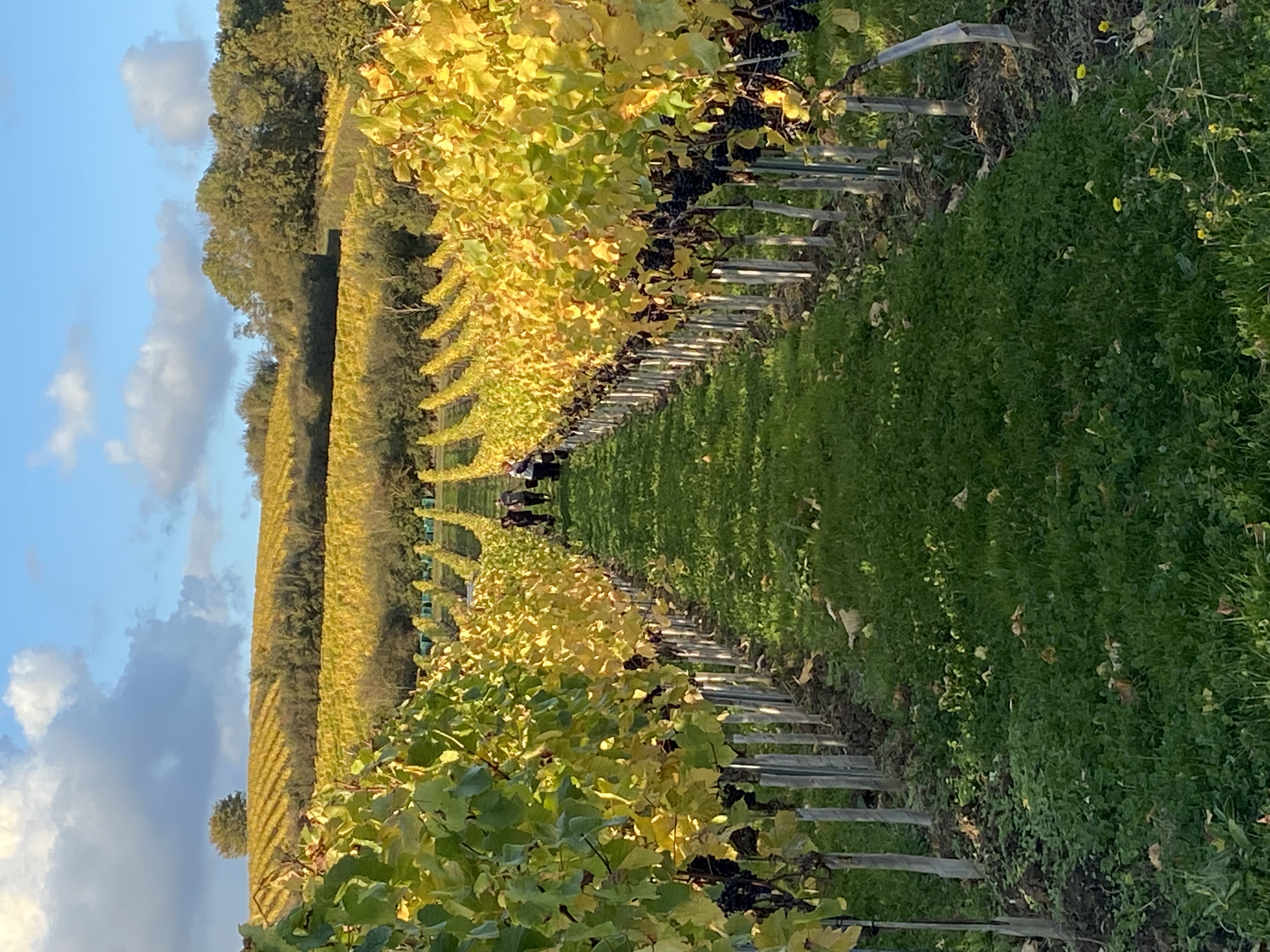 Our main focus at Martin's Lane nowadays is to produce fruit of the highest possible quality and ripeness for the finest in still wines and with this year's harvest now complete there is time to reflect on what has been a most challenging year in seeking once more to deliver upon that objective.
In August, after such a lean and disappointing summer, you would not have contemplated putting even an each-way bet on grapes reaching close to 90 Oechsele (a potential alcohol of around 12.5%), indeed the expectation of getting a reasonable crop at all was already proving elusive for so many.
But what then followed demonstrated once again to those of us involved in growing grapes in this country how the elements can make fools of us all!
A long cold spell throughout April and into early May had delayed bud-burst, but fortunately the damaging effects of unrelenting frosts in many parts of the country (and abroad) were again avoided in this confined corner of Essex where undoubtedly we owed relief once more to the protection afforded us by the big up-river tides of the Crouch Valley.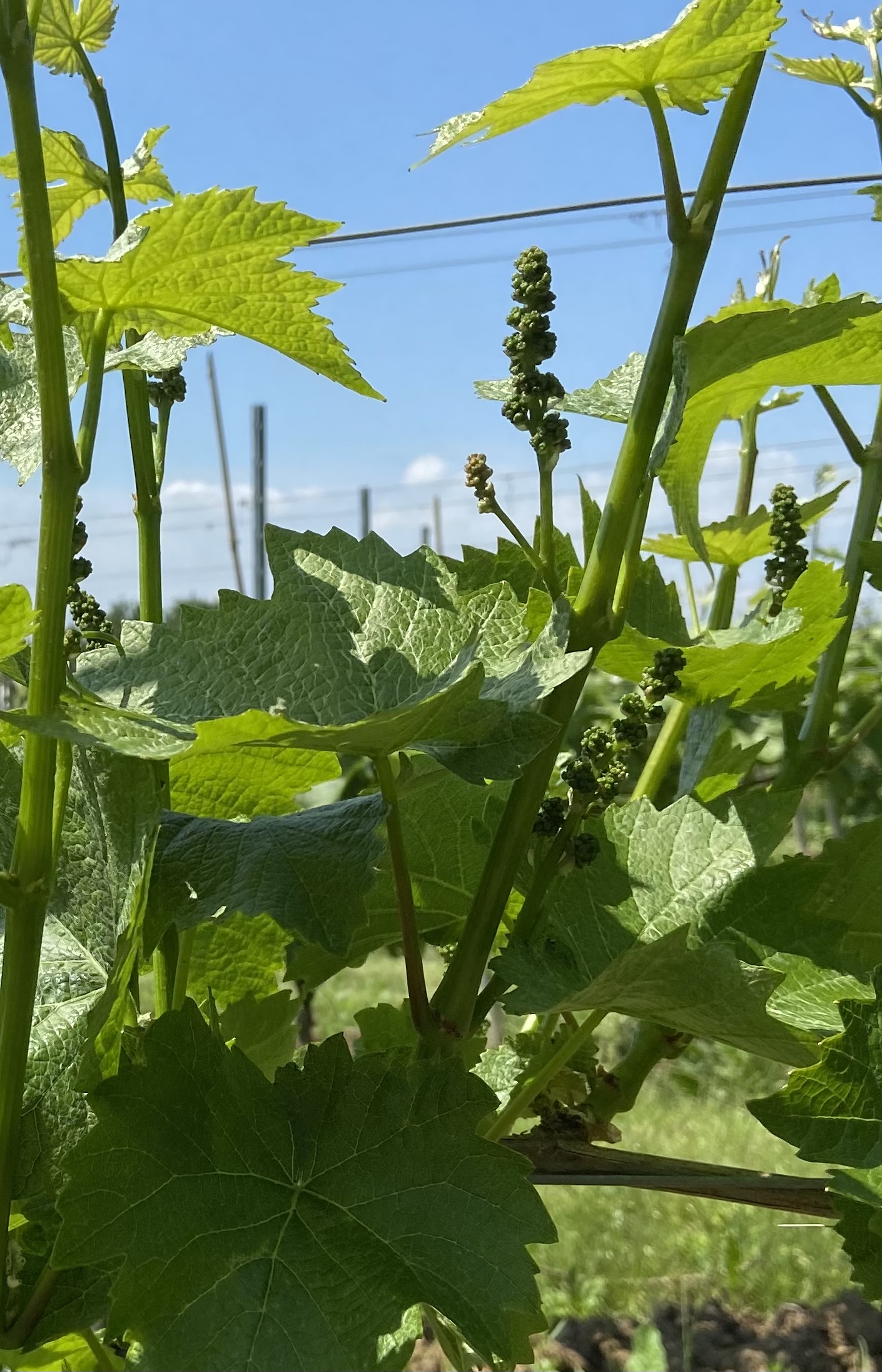 Nonetheless the growing season started nearly three weeks later than would normally be expected, but we then saw some recovery with warmer weather arriving in May, though still right up to flowering at the end of June temperatures had been unremarkable and around that time spells of wet weather further threatened to upset the prospect of successful pollination.
We were pleasantly surprised however in the weeks following flowering to observe that we had after all enjoyed a substantial 'fruit-set' with generous bunch prospects visible throughout the vineyard.

All we needed now was the great English summer weather to ripen the fruit and with mounting optimism we settled back for the show. At first we saw a week or so in mid-July of probably the warmest spell of the year so far, but this was short lived as we lapsed into August which more resembled a 'nuclear winter' than the customary warmth we expect and the much forecast high temperatures extending from the continent just never arrived.

Added to this, wet and humid conditions were bringing risks of Downy Mildew with serious outbreaks being reported in vineyards both at home and abroad. The prospect was fortunately recognised very early by our site team and preventative sprays were applied to allay its ever making an appearance, so another major obstacle avoided.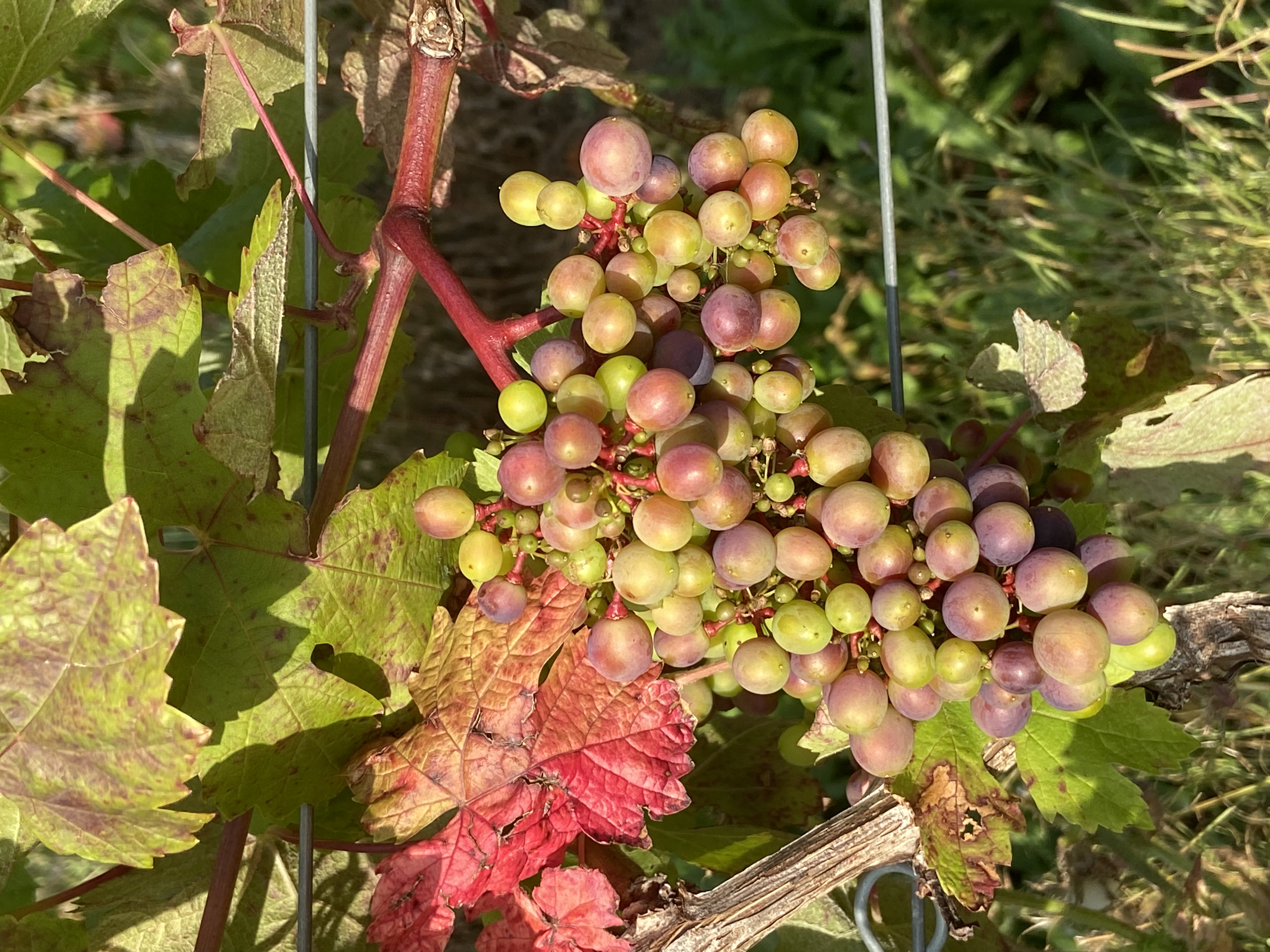 But still the aim of reaching a reasonable ripeness in our fruit seemed a distant dream after such a poor season and the decision was taken to
dig in
for the long wait and to hang the fruit as long as conditions would permit, so the
'white knuckle'
ride began. September was fortunately its warm reliable self and October continued the trend with generally more settled and drier conditions than we have become used to in recent years.
By mid-October, some weeks later than usual, we began picking the 'earlies' with Bacchus a few ripeness points below last year, but beautifully flavoured fruit and cropping at more than 5t/acre. But with weather conditions holding and the remaining fruit still showing no signs of deterioration we continued to wait for the 'late ripening' varieties, eventually making the decision to begin picking as we entered November, much later than ever previously.
We were positively taken aback to see, first of all, the Pinot Gris coming in at 92Oe, followed by the first of the Pinot Noir clones (our 'general purpose' clones) also reaching 92Oe and then amongst other Pinot Noir 'star performers' 95Oe and finally 98Oe (more than 13.5% ABV). A superb quality and ultra clean crop of Chardonnay (around 3t/acre) concluded events on 7 November and came in consistently across all clones at just beneath 90Oe.
Many of these results were close or up to the results we saw here in 2020 prompting the question, what do any of us know about predicting the fortunes of grape harvest based upon the experience of an English Summer!



November 2021
---