Since Martin's Lane wines were first released to the trade at the beginning of 2016 the partners have been overwhelmed at the response received. Subsequently, demand has been increasing and we are delighted to have been chosen to supply our wines to many premium restaurants and other outlets in Essex, East Anglia, Cambridge and London.
We are proud to announce that our wines are now available in the following establishments:
LONDON
Fortnum & Mason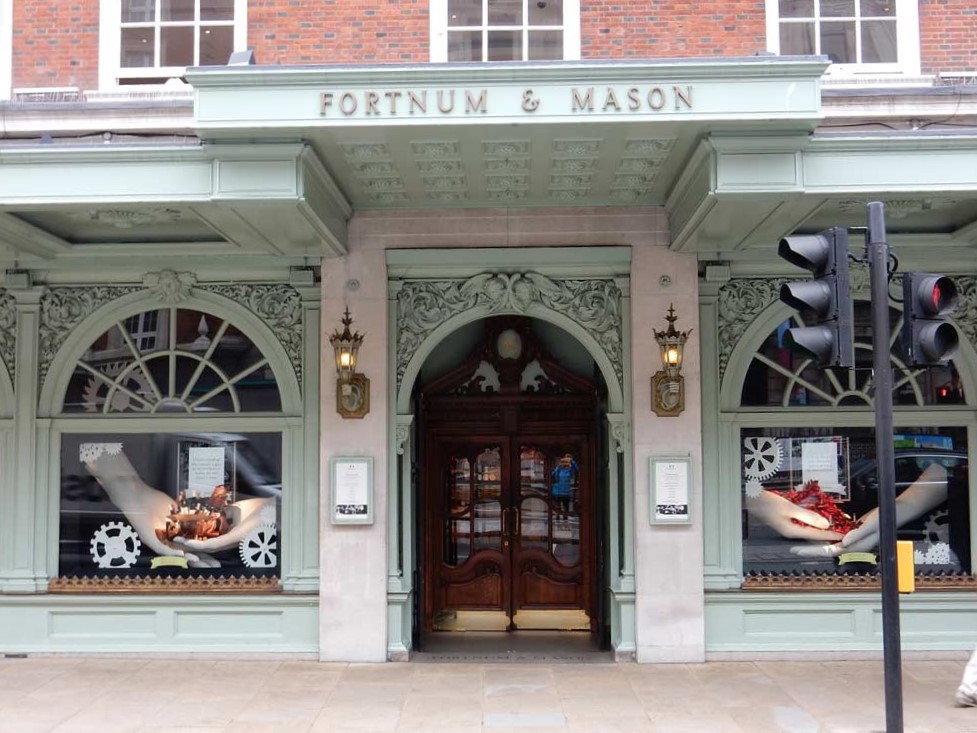 First founded in London's Piccadilly in 1707, Fortnum & Mason have remained an essential destination for anyone in search of extraordinary food, exceptional service and joy-giving things ever since. Everyone remembers their first encounter with Fortnum & Mason, and no wonder – over centuries of history, they have been committed to delivering a sense of pleasure to anyone who walks through their doors.
Like all great exercises in creation, Fortnum & Mason began with light. The insistence of Queen Anne's household on fresh candles every night spelled a legitimate perk for an enterprising footman: spare palace wax to sell on. By 1707, William Fortnum's enlightened "side line" had melted down into enough to leave royal service and start a business with his landlord Hugh Mason. The rest, as they say, is grocery.
Martin's Lane are delighted to be supplying this prestigious organisation with wines for both in-store and on-line customers. https://www.fortnumandmason.com/
The Great House, Lavenham, Suffolk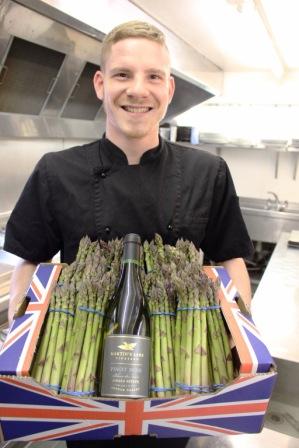 Set in the mediaeval splendour of the magnificent Market Place, this award winning 3 AA Rosette boutique French cuisine restaurant is regarded as one of the finest provincial dining locations in East Anglia. http://www.greathouse.co.uk/
Le Talbooth, Dedham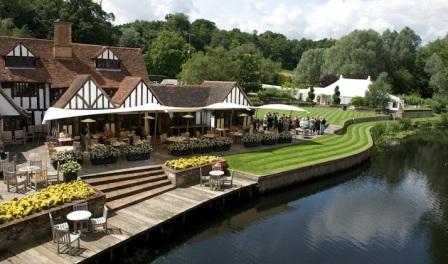 Nestling alongside Constable's River Stour, Le Talbooth's stunning and highly prestigious riverside restaurant provides an unrivalled dining experience with award winning cuisine in an idyllic rural setting with fine views across the countryside of the Essex/Suffolk border. https://www.milsomhotels.com/le-talbooth/
ESSEX

The Prince of Wales, Stow Maries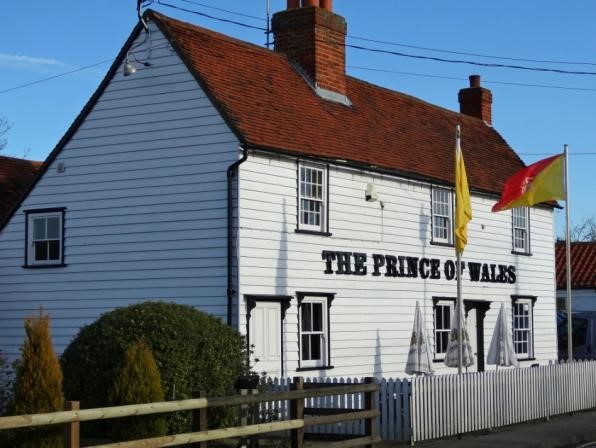 On the doorstep of Martin's Lane Vineyard this 17th-century weatherboarded pub has three cosy drinking and dining areas with an extensive garden to the rear. 'The Prince' is a much favoured watering hole for locals and the many walkers in the area and is renowned for its home cooked foods and legendary range of beers from home and abroad.

Rob Walster is celebrating his 30th year running the establishment and he and his wife Lynn organise many special events through the year the best known being the spectacular firework display on the last Saturday in October. There is a separate family and function room along with high standard accommodation available. https://www.prince-stowmaries.net/
The Ferry Boat Inn, North Fambridge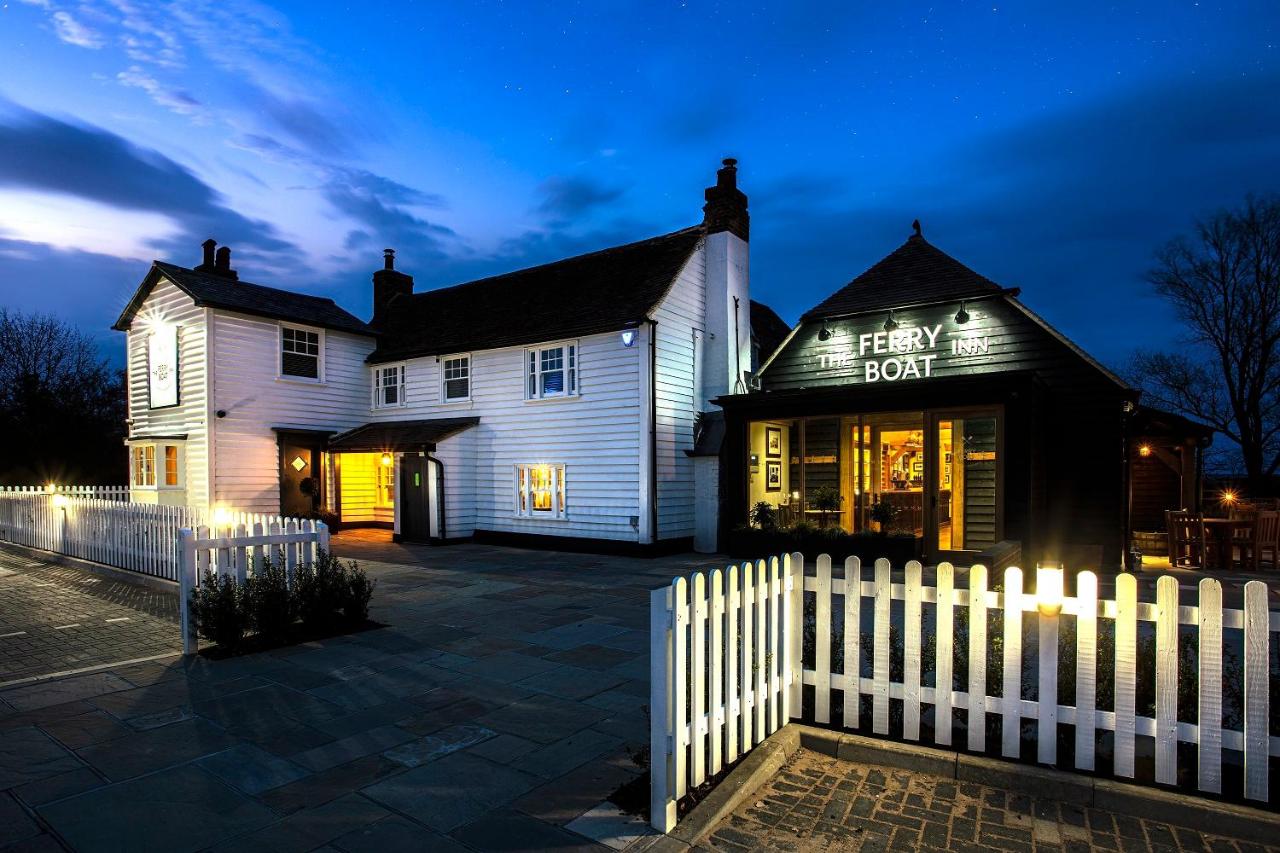 The wooden timbers of this beautiful Grade II listed building are not only steeped in history but built into the fabric of the North Fambridge community. Well documented as "a very good, substantial Public House" since 1807, the building has been recorded since the 16th century, welcoming locals and travellers on foot, by horse and cart and more recently by car, bike, yacht, and until the late 1990's by the ferry boat.
Fast forward to the present and you'll discover a modern inn that preserves the 16th century charm of the original, combined with the comfort and luxury you would expect in the 21st century. The inn uses as much local produce as possible, and we are thrilled that they have chosen to feature three of our wines in their wine selection. https://www.ferryboatinnessex.com
The Cock Tavern, Ongar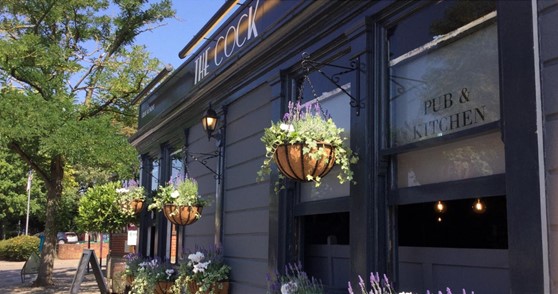 The Cock is the oldest alehouse in the town and is said to have been an Ongar landmark since 1580. The earliest written evidence they have found is from 1766 when it was purchased from Richard Bennett. The deed of sale lists several buildings and outhouses, including a brewhouse as alehouses often did their own brewing at that time.
Their aim is to bring together the true pub values of great beer and entertainment alongside a modern dining experience. You will find West End style food and British pub classics next to each other on their seasonal menu.
They are passionate about using locally-sourced ingredients that have travelled only a few miles. These include locally reared, rare breed, pork & chicken, cheeses, honey, wine & vegetables. https://www.thecockongar.co.uk/
The Fox and Hounds, Ramsden Heath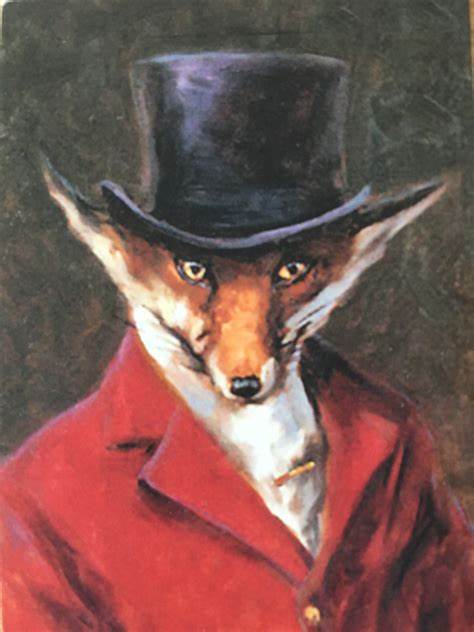 Nestled in Ramsden Heath in Essex, this pub/restaurant was a finalist in the Essex Life Food & Drink Awards 2018 in the Best Essex Pub category. With their menu of quality dishes sourced from local suppliers, local beers and large marquee for public and private events, this is a fine country pub that's going places!
The owners, Mark & Sarah Hood spent a day at the vineyard and were so impressed with what they saw and tasted that they are now stocking Martin's Lane 2014 Sparkling Chardonnay and our still 2016 Chardonnay, Pinot Gris and Pinot Noir Precoce. They intend adding more of our range as they continue to grow. https://foxandhoundsramsden.co.uk/
Alec's, Navestock Side, Brentwood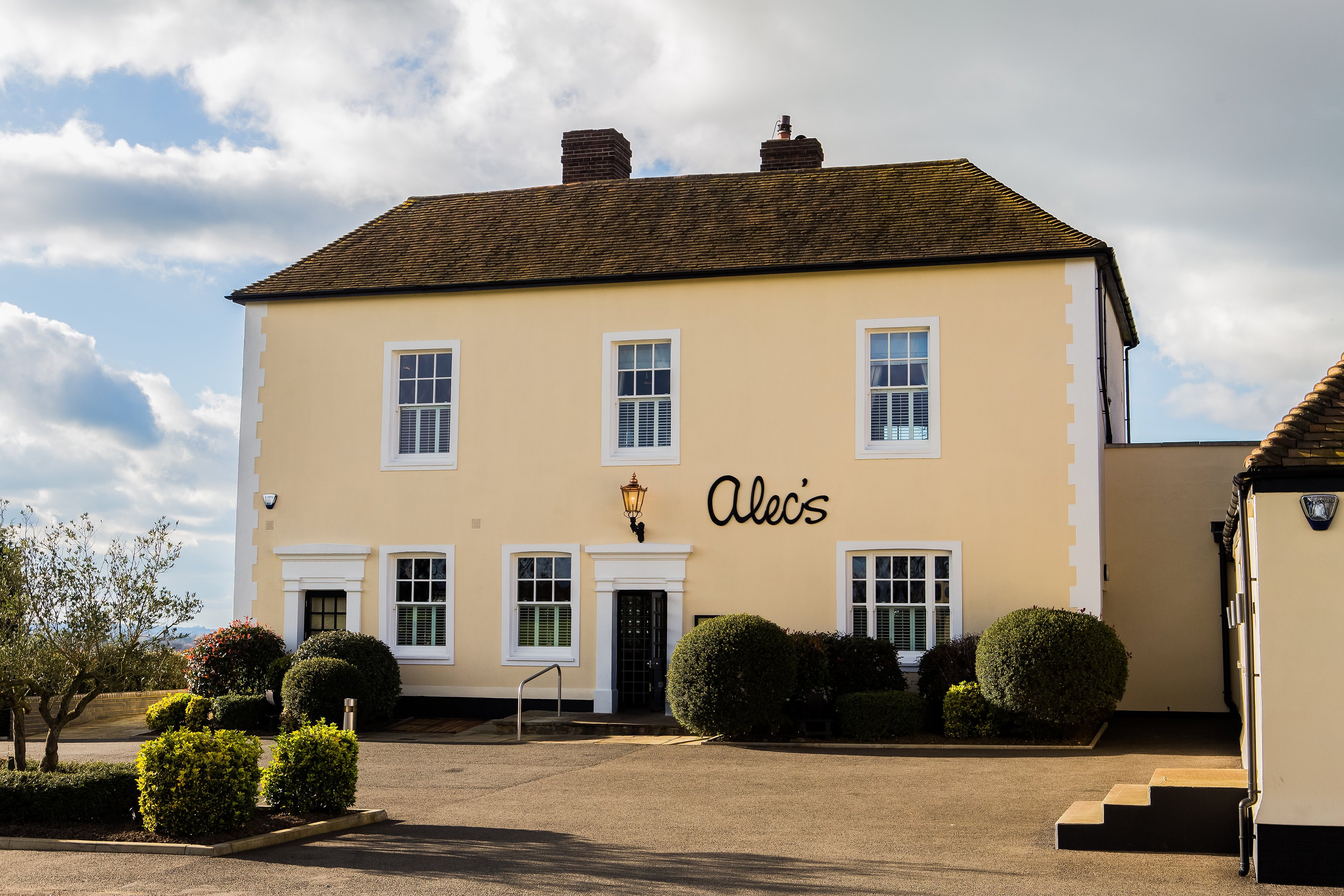 A lovingly restored former public house situated in this historic Essex countryside clearing, Alec's has become one of most sought-after restaurants in this area of the county excelling in fish and seafood specialities within its extensive and impressive menu. http://alecsrestaurant.co.uk/

Haywards, Epping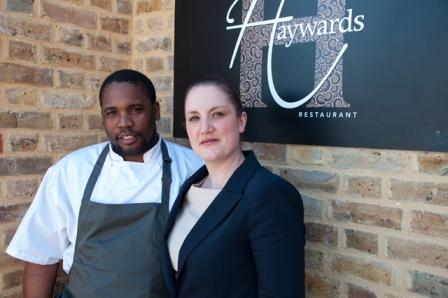 Situated on the edge of the historic and beautiful Epping Forest, Haywards has employed innovative and modern European culinary techniques using seasonal and local produce at its very best to create an unforgettable and unique dining experience in the most friendly and stylish environment. http://haywardsrestaurant.co.uk/
Vita Bella, East Hanningfield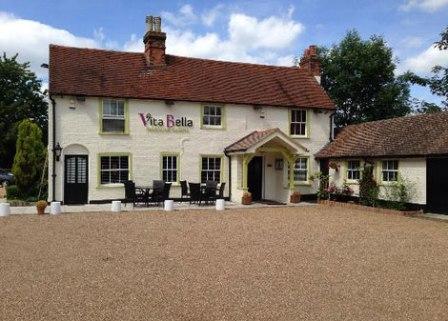 Situated on the Tye in the picturesque village of East Hanningfield, this beautifully restored former public house is nowadays home to the highly acclaimed Vita Bella restaurant, an oasis of fine dining excelling in classic Italian cuisine combining local produce and supported by unrivalled service from its highly knowledgeable staff. http://vita-bella.co.uk/
Corky Winers, Tolleshunt D'Arcy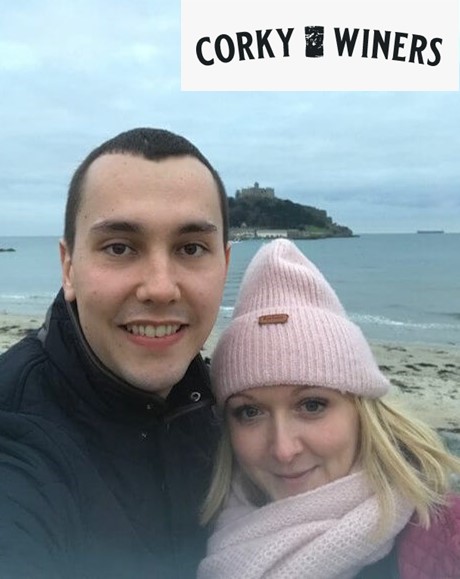 Set up in 2020 by Sam and Amy, Corky Winers is a small, local business with a passion for wine and beer. Their mission is to introduce their customers to artisan French wines that you would struggle to find elsewhere in the UK, together with the finest wines from rural Essex.
We are delighted that Corky Winers have chosen to include a range of our wines within their portfolio. http://corkywiners.co.uk
The Essex Produce Company, Kelvedon


Essex has some of the finest food & drink producers in the UK. Through the village shop in Kelvedon, Fraser Ward brings you an exclusive array of the best produce the county has to offer, including fine wines, beers, spirits, preserves, juices, shakes, cheese plus more pantry staples.
The shop officially opened at the end of June 2021 and stocks Martin's Lane Pinot Gris, Chardonnay and Pinot Noir Blanc de Noirs. https://essexproduceco.co.uk/
The Farm Shop at Marsh Farm, South Woodham Ferrers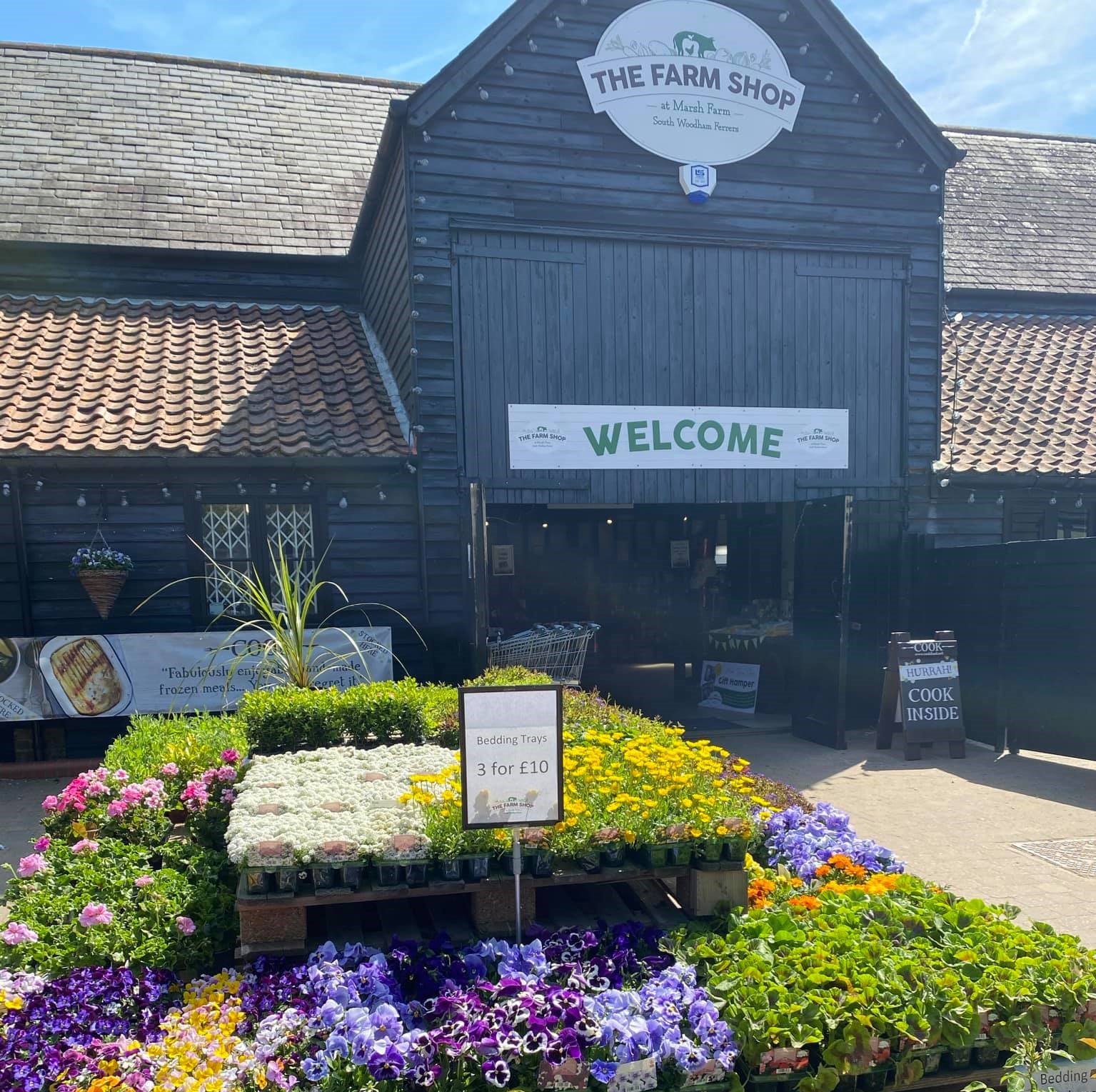 Just a couple of miles from Martin's Lane you'll find Marsh Farm Country Park, with it's large farm shop specialising in produce local to the area. We are delighted to have four of our wines featured in their extensive range of drinks – the Pinot Noir Blanc de Noirs, Pinot Gris, Pinot Grigio and Chardonnay. https://marshfarmshop.co.uk/
CAMBRIDGESHIRE

Grape Britannia, Cambridge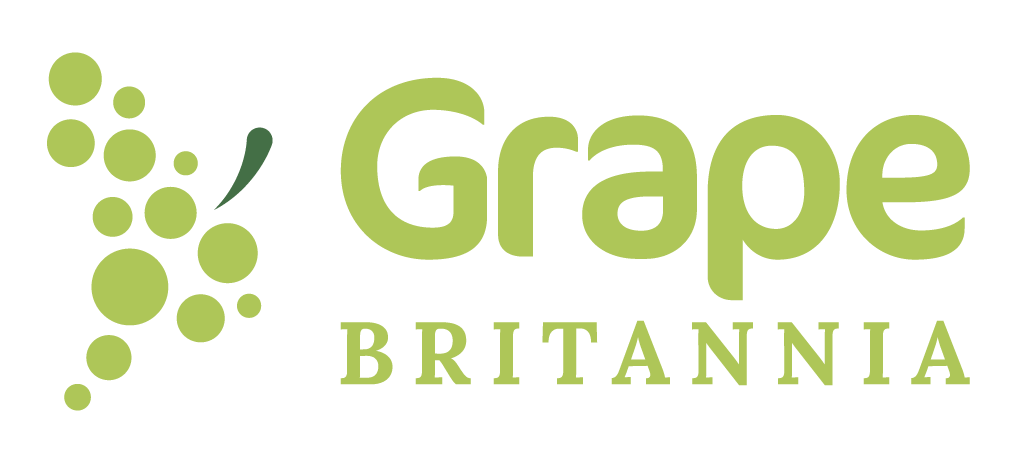 Established in 2018 by Matt Hodgson and his wife, this Cambridge based shop and wine bar specialises in only quality English and Welsh wines, meads and spirits. Their ethos is to reduce the impact on the environment by sourcing wines from only domestic producers. Grape Britannia was winner of the 2020 Decanter Retail Award, and we are delighted that our relationship with them has developed over the last two years, with us supplying them with a large selection of our wines. https://www.grapebritannia.co.uk
---
WINE SALES TO THE PUBLIC

All our wines are also available through retail sale and may be ordered by email using orders@martinslane.co.uk. See our Wines page for pricing details.
---